Juliette Stray's scenes

ShemaleIdol American She-male X 03, Scene 01
Views 170
Category ShemaleIdol

ShemaleIdol She-Male Police 02, Scene 03
Views 165
Category ShemaleIdol

ShemaleIdol She-Male XTC 09, Scene 08
Views 121
Category ShemaleIdol

Trans500.com - Juliette Stray
Views 179
Category Trans500.com

ShemaleIdol American She-Male X, Scene 03
Views 221
Category ShemaleIdol

ShemaleIdol Rogue Adventures 36, Scene 03
Views 151
Category ShemaleIdol

ShemaleIdol The Next She-Male Idol 03, Scene 03
Views 177
Category ShemaleIdol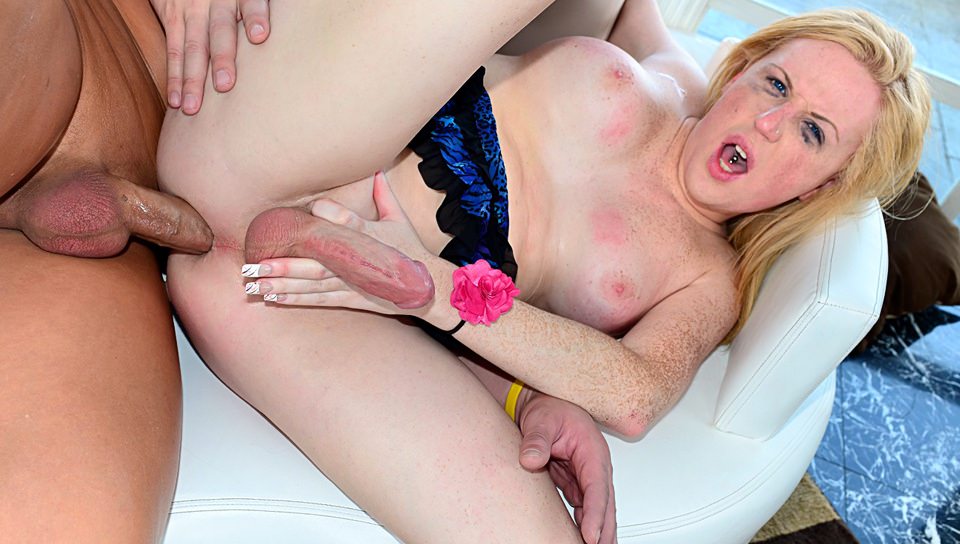 The Next She-Male Idol #03, Scene #03
Date added: 2011-11-21
Length: 00:35:14
Christian XXX
,
Juliette Stray


Trans500.com - Juliette Stray 2
Views 257
Category Trans500.com
American She-Male X 3 (2013)
Views 5363
Category Evil Angel
American She-Male X 3 (2013)
Title
: American She-Male X 3
Studio
:
Evil Angel
Director
:
Joey Silvera
Release Date
: 2013-01-21
Featuring
:
Katie Summers
,
Sarina Valentina
,
Nody Nadia
,
Christian
,
Chasity Michaels
,
Gabriel
,
Juliette Stray
,
Katie St. Ives
,
Natalie Foxx
,
Rain DeGray
Joey Silvera's "American She-Male X 3" will make fans swell with patriotic pride. The legendary pioneer of gender-bending porn gives his viewers five scenes of pure TS eroticism as his ultra-feminine she-creatures from the good, ol' USA use their mind-blowing exoticism and stiff dicks to satisfy adventurous men and women alike. First, submissive blonde she-male Juliette Stray and athletic, mega-buxom biological girl Rain DeGrey enjoy a ferocious private party flavored with cruel choking, barefoot dominance and nasty strap-on fucking. Next, super cute biological girl Katie St. Ives explores 18-year-old she-male Natalie Foxx with her tongue, fingers and a fat butt plug. The sexy sluts mutually masturbate with big dildos and a vibrating wand, and Katie sucks a load of hot she-cum right from the Latina teen's thick shaft. Petite, exotic Nody Nadia is a delicious black she-male with fat cocksucking lips and a rude, uncircumcised cock hiding in her panties. Muscular stud Christian drills her bunghole until it gapes and decorates Nadia's gravity-defying rack with creamy jizz... and even some hot candle wax! Chasity Michaels is a sultry black TS supermodel sharing a romantic afternoon with construction worker Gabriel. Their interracial interlude includes passionate anal pleasure, giving and receiving. Finally, big-assed female Katie Summers rides pale blonde Sarina Valentina, a plushly proportioned, stunningly gorgeous transsexual. Katie drills Sarina's asshole with a strap-on. Not everyone can live the transgender dream, but "American She-Male X 3" speaks to the she-male lover deep within our hearts.
She-Male Police 2 (2011)
Views 2923
Category Evil Angel
She-Male Police 2 (2011)
Title
: She-Male Police
Studio
:
Evil Angel
Director
:
Joey Silvera
Release Date
: 2011-09-07
Featuring
:
Bailey Jay
,
Ashley George
,
Juliette Stray
,
Mark Frenchy
,
Sasha Strokes
,
Jasmine Jewels
,
Gabriel Dalessandro
,
Holly Sweet
,
Deviant Kade
,
Danika Dreamz
The sultry transsexuals of Joey Silvera's "She-Male Police 2" like to make pervy perpetrators suck hard she-cocks. When the cop is a swaggering, feminine she-male with a chip on her shoulder and a huge rod in her panties, who ya gonna call? Light-skinned black tranny Sasha Strokes is a uniformed officer with thick, luscious lips, leather thigh boots and a black mini-skirt. When she discovers a young, white trespasser, Sasha makes him submit to authority, shoving her cock down his throat and sitting on his face as he eats her ass. She fucks the suspect's tight butthole and brings him to justice with a humiliating cum facial. Next, blonde plumper Holly Sweet - a BBSM (Big Beautiful She-Male) with huge knockers - works undercover by the park. A skinny john pays her for sex only to discover his afternoon date is a member of the she-male police! The guy holsters Holly's dick in his bunghole, then takes her spermy load all over his face. Lovely brunette Bailey Jay and blonde bimbette Juliette Stray are two she-male cops who suck and fuck each other in an amazing gender-bending session of sexual passion. Big-boobed new recruit Danika Dreamz anally abuses her tattooed detainee, making him eat his own cum. And butch detective Jasmine Jewels sets bosomy femme she-male Ashley George upon the straight and narrow with some anal supervision and hard-core guidance. Watch out for she-males with badges. These foxy creatures are on patrol... and they're cleaning up the streets, punk!